Awaken The Force Within
The force has been dormant for a while, but recently there has been a disturbance, a reawakening. Google wanted to engage super fans, internally and externally. We crafted a social and mobile first campaign and hub that allowed users to choose which side they were on, the Light or the Dark side.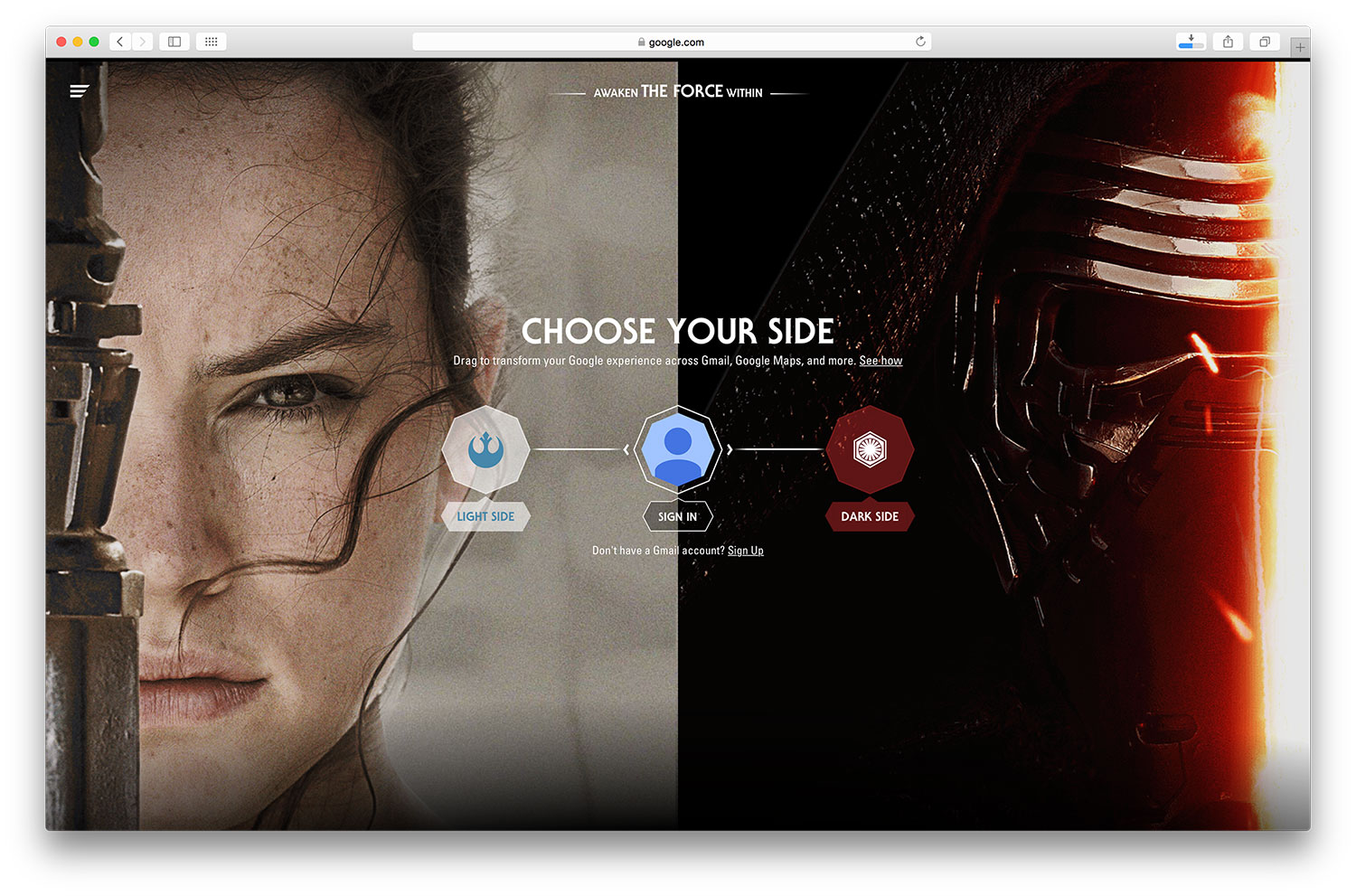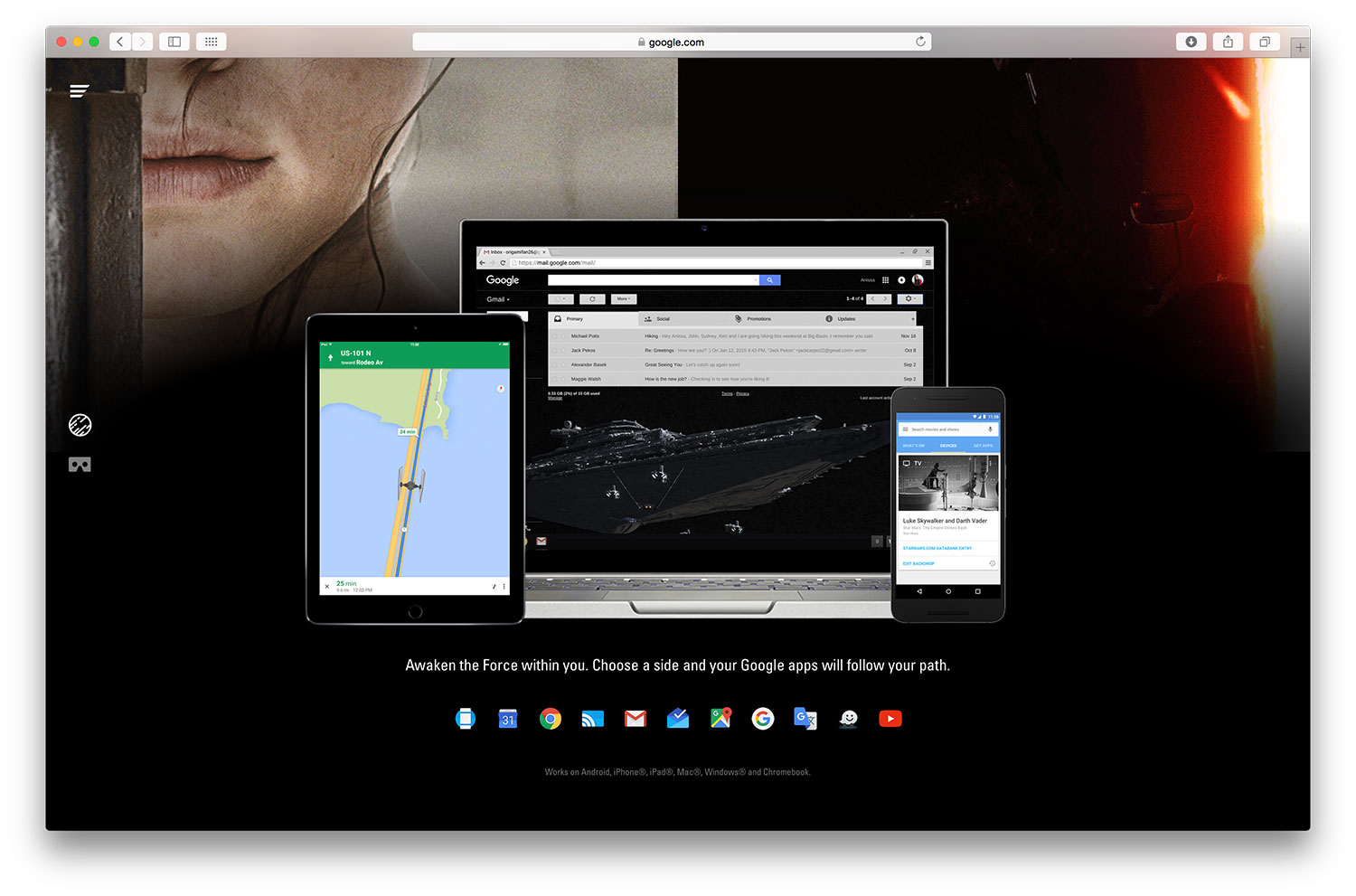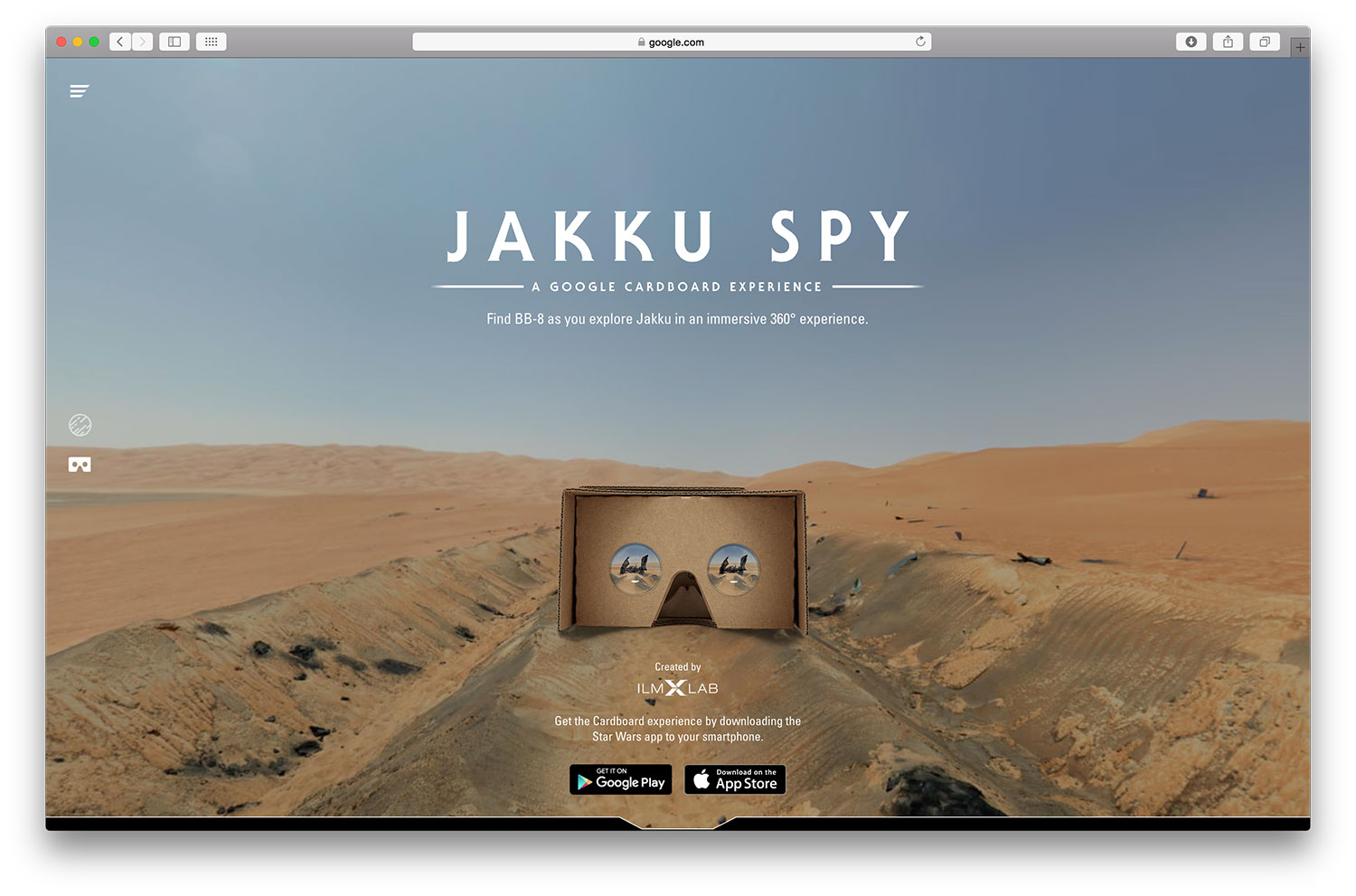 Choosing a side transformed user's ecosystem of Google products with easter
eggs & more.
The campaign spanned hidden Star Wars easter eggs to subtle product demo's like these Star Wars Cardboard Goggles & VR experiences created by ILM X Lab.
We also crafted an interactive light saber game to put the force directly into users hands using their mobile phone.
Here's some press from around the interweb: